Tattoos in a calm and peaceful studio
to provide an environment for transformation and self-discovery. Make sure to click, "view entire message" as sometimes mail programs may cut it shorter than it is. Thanks again! <3 Katia
Monthly Newsletter  -  November 2017

 

                     View this email in your browser
Welcome to November, and thank you for reading our Rainfire newsletter! We really appreciate your support. <3
This past month Tedd Hucks came to our studio. In one week, many new faces left Rainfire with big smiles and their design by Tedd. Also in October, Faye flew to Toronto to visit family and ink her cousins with some original Faye designs. She continues to look for a studio in Toronto so that she may return to guest spot and stretch her work further across Canada. When she returns she will have a few openings for custom designs in December, and as of January 1st her rate will increase to $130/hr.
Ashley and Felix are accepting custom designs. Please contact them directly.
Katia's schedule is busier than ever. She and Ashley Apok have been working on a collaborative design that will be available in our next newsletter. Katia's 10 Year Anniversary of Tattooing was commemorated with a photoshoot of her past clients, hosted by Rainfire studio manager and photographer Volante. Catch a glimpse of these on next month's newsletter.
Halloween was a blast! But before we dawned our disguises, Rainfire got a mini make-over. A new door sign!! (See above photo). Though the ride to install was rocky, we finally added that golden flare to our silver surface.
We hope your Hallows Eve was spoOooOoooOooky!
Thanks again for sticking with us, we will see you again next month.
Original Designs for November 2017 by Katia Somerville
Below are the available designs by Katia Somerville that you may apply for this month. Each only tattooed once. I hope you find your perfect tattoo  (link to application is below the designs). 
Please note that the images you see below are only design placement ideas. These designs have not yet been tattooed and will only ever be tattooed once. Also, please don't copy or duplicate these designs for any reason. 
(ABOVE) Trust Tattoo
Here is your chance to apply for another trust tattoo! A 'trust tattoo' is a powerful tattoo experience in which you don't see the design until after the tattoo is completed.  Thank you for your trust! <3 Katia (To apply, please click here or the link below)
  ---  TO APPLY FOR ONE OF THE ABOVE DESIGNS by Katia Somerville  ---

> Fill Out the Tattoo Form Here <
> These tattoo designs will only be shown in this newsletter on the first of each month and on the website blog.
> Each design will only ever be tattooed once and the recipient will be chosen mostly at random.
> Applications will be open from 12:00am-10:00am unless the design hasn't had applicants. We will be emailing to let you know on Wed-Fri, November 1-3, 2017.
*These are original art works by Katia Somerville. With respect, please do not duplicate her designs, bring them to another tattoo artist nor post them online. All tattoos are one-time custom pieces that Katia has drawn with intention to share with her community.
Thank you for your continued support as Rainfire Tattoo grows and evolves.
Ashley's designs bring an element of strength and wisdom from his travels throughout Nepal and Thailand. Please contact him directly if you're interested in one of his designs.
This email address is being protected from spambots. You need JavaScript enabled to view it. (please use the design name as the subject of your email!) 
Original Designs for November 2017 by Faye Cantara
Please email Faye if you're interested in one of the below designs. Faye has openings at $120/hr. Each design is unique and only tattooed once.
This email address is being protected from spambots. You need JavaScript enabled to view it. (please use the design name as the subject of your email!) 
October Tattoos by Katia Somerville
Soaring strength to this beautiful lady as she endures challenges and embraces change while loving herself along the way. 
The web of consciousness and unconsciousness and all points in between... are joined in places within our dreams.
Nothing is what one thinks it is. The circus has no limits. There are no certainties.
First tattoo on Friday, and he trusted me with the design, wearing a blindfold and not knowing what it was until the end. It was an honour to tattoo this empathic soul with a special design that represents connection, and building knowledge of self through communication in ways other than words. Thanks Maks- hope to see you again! 
This tattoo represents embracing the stillness within- letting the ripples settle and trusting emotions as they come. This beautiful client from Bellingham and I discussed being aware and accepting of your strengths and weaknesses. I am happy to provide this adornment of transformation as you move through, Angela. See you again when you get tattooed by my apprentice, Faye. I will try to stop by since it's on a weekend:)
Magestic Dignity. Proud elegance while moving forward through difficult times. 
October Tattoos by Faye Cantara
So inspired by Kumiyo, who is starting the 5th decade of her life with all kinds of changes and rebirth.
Thanks for journeying over from the island to receive 'Virgo Season' from my September design sheet, Shari <3 
Wholeness : every now and then I finish a tattoo while the studio manager Volante is around, and she takes beautiful photos of my tattoos in motion! I love the second shot of Lorraine!!!
Had fun updating Wencee's existing tattoo!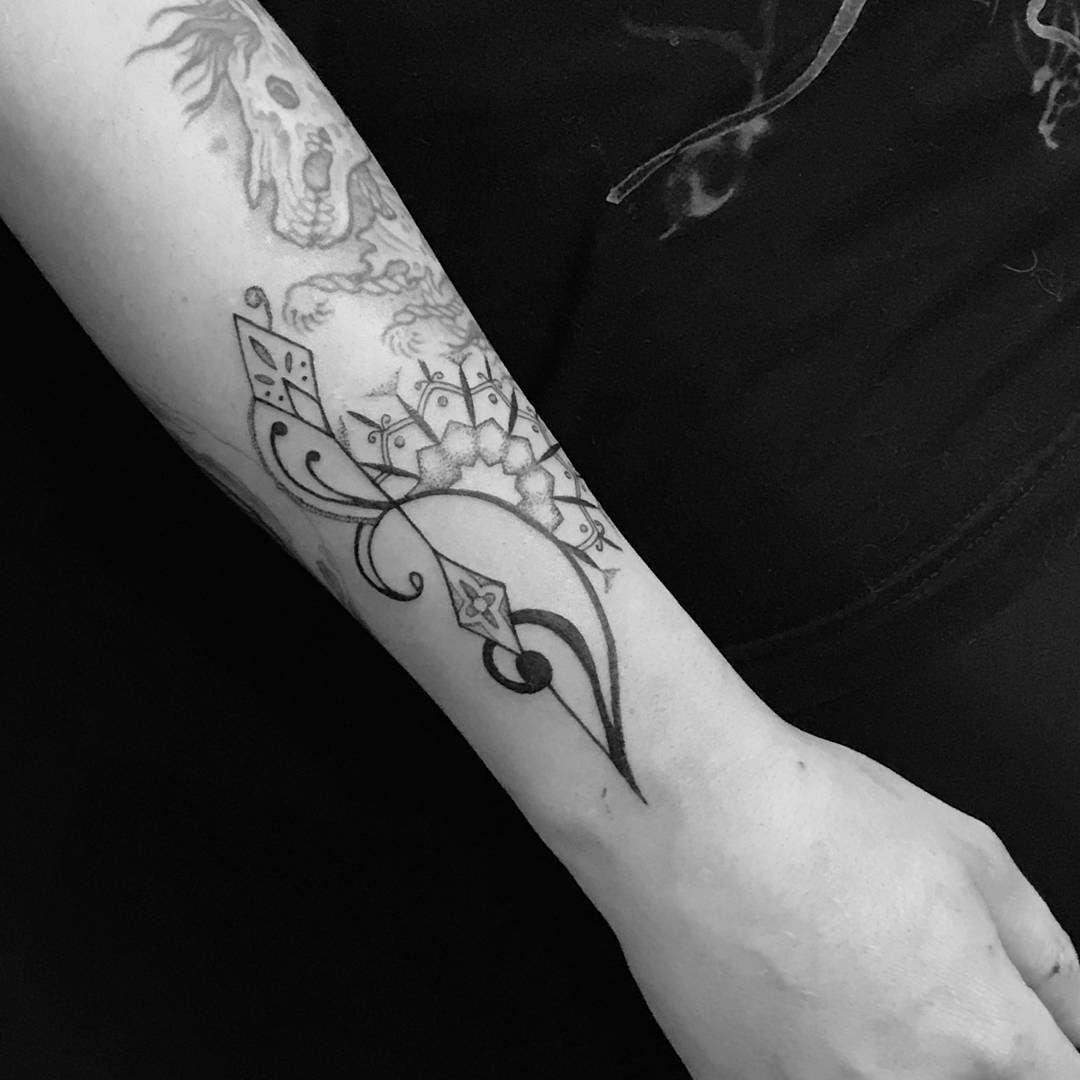 Coda from the last newsletter for Erin - really fun placement between two other awesome tattoos. 
A sweet and simple lotus for Sam, inspired by designs from my Rainfire newsletter contributions. 
October Tattoos by Ashley Apok
Memorial butterfly inspired by a piece of art my late homie Alex gave to his partner before he passed earlier this year. Thank you for coming from Sweden to get tattooed Malin!
Quick touch up for Kristina with this floral mandala thigh piece we started at my guest spot in June. I'll be tattooing in Vancouver at Rainfire Tattoo for the Winter months.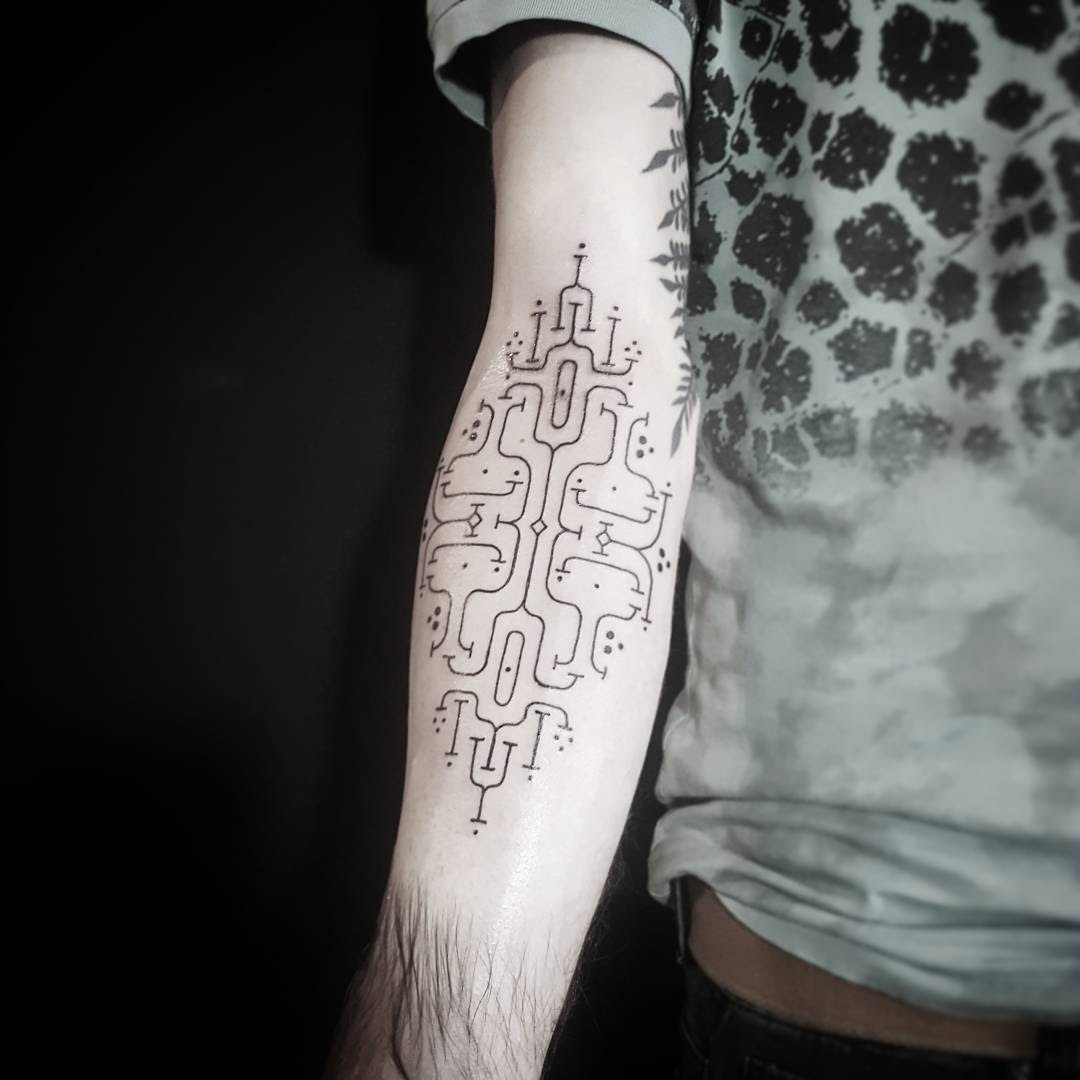 Dylan selected my design 'Spiritual Circuitry' from my October design offering. 
What does the phrase 'cognitive sovereignty' bring up for you? For me, cognitive sovrignty is the freedom do what I will with my mind and consciousness, without the influence of outside forces. For others sovereignty may mean the freedom to live in the way they choose- with who they choose. It's the freedom to be the artist of your life- without the constraints of consensus reality. My wish is that these words inspire you to be a little bit more free today.
Matching ornamental hexagon adornments for Emily. Thank you for the amazing conversations and vibes, as always! And thank you for the Maté.
Kristen selected this design 'Crysanthimum Ornament' from my October Design Offerings. I'm really stoked with how it turned out! Thanks for looking.
Completed on the Summer Solstice, this Phoenix chest piece represents being in alignment with truth and personal power. Thank you Keith, may you experience continued growth and expansion in your life. Some fresh, some healed. Boom Shiva!
October Tattoos by Tedd Hucks
Day 2 
@rainfiretattoo
 had fun with this mandala design with details from a family heirloom. Thanks so much Athena for a great afternoon! 
Day 2 #2 @rainfiretattoo , lots of fun with this fern print from a photo Kerri took. Thanks so much Kerri.
Day 4 
@rainfiretattoo
 Had a blast making this tall grass cross-over shadow piece for James. Thanks so much for choosing this one and for the good company! 
Day 5 @rainfiretattoo Queen Anne's lace shadows from my fall collection. Thanks so much Tania for choosing this. Nice to see you again!! 
Day 5 
#2
@rainfiretattoo
 Added the last puzzle piece on Leanna's shoulder. Half sleeve started early last year. Thanks again Leanna!! 
Day 1 at @rainfiretattoo in Vancouver. West coast vibes with this beach and tree Geo collage.. thanks for a great first day Bri!!